The Eagle Fire Department has three fire stations that are staffed 24 hours a day, 365 days a year. We have three shifts that each work two consecutive shifts (48 hours) followed by 96 hours off. Our three stations are strategically placed within the District.
Station #1 is located at 966 Iron Eagle Drive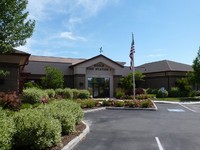 Station #2 is located at 3180 E. Floating Feather Rd.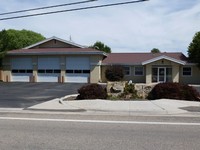 Station #3 is located off Linder Rd. at 825 N. Cactus Creek Ave.
We also have an Administrative Office located at 1119 E. State St. Suite #240.
A fire station is staffed with a 3 or 4 person crew, each with individual responsibilities within the unit. Our basic unit of response is an engine company which is staffed to be able to respond to a wide range of emergencies including; fires, medical emergencies, vehicle accidents and calls for service by the community.